Since it's been reported quite a bit recently, it's probably common knowledge at this point that nearly all eyeglasses are made by just one company:
Luxottica
. Not only do they make brands like Oakley, Ray-Ban, Revo, Vogue, DKNY, Prada and Bvlgari, but they also own LensCrafters, Pearle Vision, Sunglass Hut, and the optical departments of Target and Sears.
Realizing this makes it seem pretty silly to spend a lot of money on a pair of glasses, which might be why several online companies offering less expensive eyeglasses have become so popular.
Warby Parker
has been my favorite because they are a one-for-one company, which means they give a pair to a person in need for each pair purchased.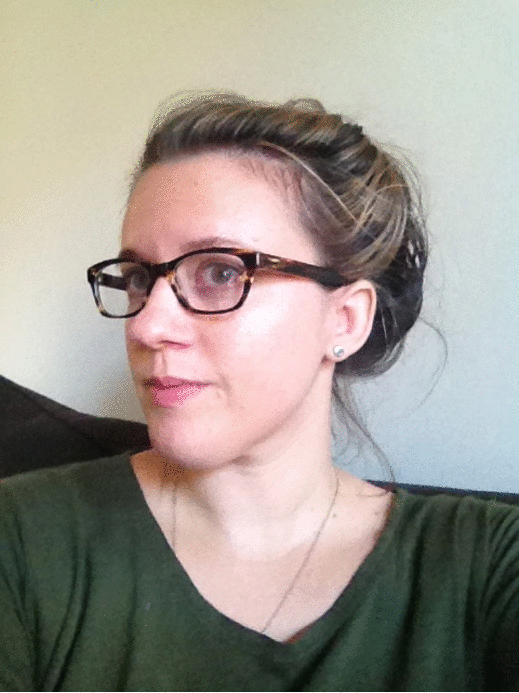 Trying on the winning pair, selfie-style
Warby Parker is also a pretty neat company to order from... they send five pairs of glasses to try on at home, and then once a selection is made, their options start at $95.00. Since I'm practically blind, I had to add Ultra Thin High Index Lenses to make them fit the frames, leaving me with a total of $125.00. Still a very good price for not having health insurance with vision coverage.
But this past weekend, while admiring an acquaintance's spectacles, I learned about a shopping source I wasn't familiar with:
Zenni Optical
. Have you heard of them? Their eyeglasses start at $6.95!
Curious about what extra charges might be added on, I checked out different options. By adding in extra charges for a strong prescription ($9 for both lenses), additional work on the lenses (up to $34.95), the top version of anti-reflect ($14.95), plus shipping ($4.95), the highest price I was able to create was a total of $70.80. That's not a bad price at all, and without all those additions, the price comes down quite a bit.
What a great option to keep in mind for a new pair of glasses.